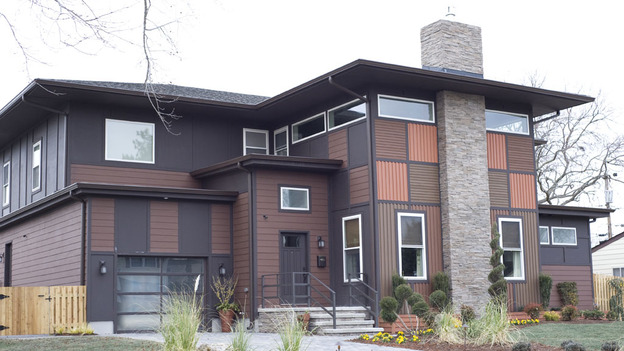 Things have been so busy around here, the days seem to run together. 2 days ago we celebrated Cookie's 12th birthday.. I can hardly believe she's 12! I surprised her by making an appointment to get a manicure at
Beverly Hills Nail Salon
. It also just so happens that the woman who owns the salon received a new home from Extreme Home Makeover last year -where the salon is. It was really a big treat. When the episode aired, Cookie said that we should go get our nails done there. What better time than her 12th birthday to make it happen?
Later that evening after we got home, I had to scramble to make her ice cream cake. Of all the flavor combinations in the world she chose a Layer of Mint Chocolate Chip, followed by a layer of crushed Oreos and a layer of Black Cherry. Everyone that had some seemed to enjoy it.
Tomorrow I am wrapping up summer school -literally. Summer school was a Huge learning experience. I still don't know where I will be next school year but,one semester at a time, right?
Another busy day tomorrow. Cookie's choir is singing with a boys choir from England in the evening. I'm really looking forward to it. It will be a great way to celebrate the last day of summer school and a great way to jump start our already full weekend.